A video game has been altered to removed a Tetris-like segment due to social media pressure. Playing History 2 – Slave Trade previously included a segment of gameplay where slaves were stacked like blocks in the hold of a ship.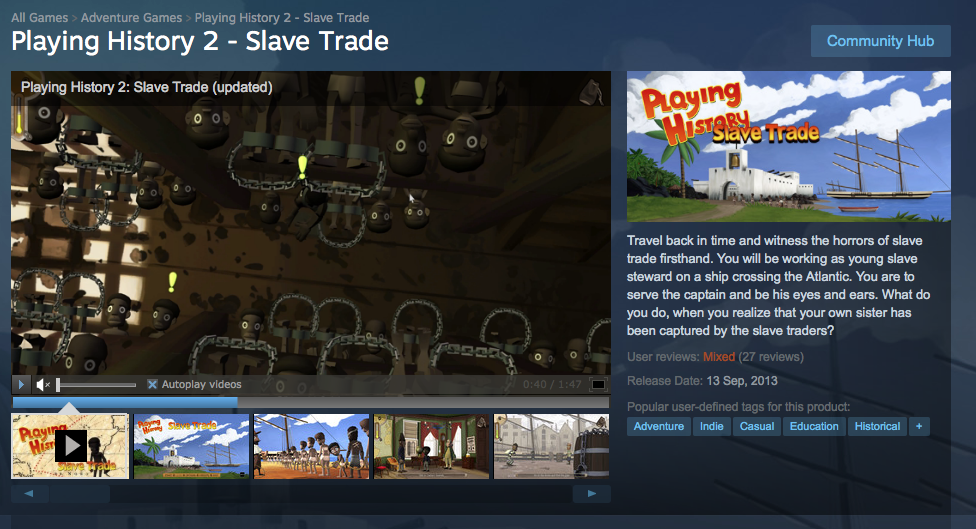 Image: The slave trade game on Steam.
The game was released in 2013 as a educational device for young teens, but came under fire after being added to Steam, an online gaming store.
This instance goes to show how crises and pressure from social media can force brands to change their tune.