With 2020 just around the corner, it has become a tradition to comment on the trends that will be present in the Social Media scenario this new year.
Here they come! ??
1. THE IMPORTANCE OF MICRO (AND EVEN NANO!) INFLUENCERS
By 2020, the market for influencers and influence marketing is expected to be worth more than $10 billion. However, niche influencers with smaller communities (microinfluencers, with less than 50,000 followers and nanoinfluencers, with less than 10,000) will take on value.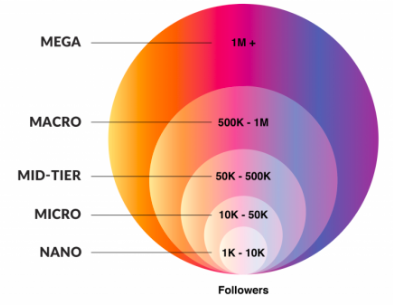 2. THE VANISHING OF INSTAGRAM LIKES
Zuckerberg's proprietary trend platform has already been testing this change in several countries, which is expected to be definitive by 2020. For brands, the disappearance of likes on Instagram will mean the inevitable transition to ephemeral content through stories or investment in paid ads within the platform to better calculate ROI (Return On Investment).
3. 5G, AUGMENTED REALITY AND VIRTUAL REALITY
With the arrival of 5G, Social Media platforms will adopt more formats based on augmented reality (AR) and virtual reality (VR) in order to provide more engaging experiences for users. And, for marketers, this means a step up in the possibilities of UX (User Experience).
4. NICHE SOCIAL NETWORKS WILL BE MORE RELEVANT
Niche social networks such as TikTok, Twitch or LinkedIn will gain importance as they offer communities with common aspects and more personalization. In addition, it is shared more relevant content by and for the user and help brands to interact with more specific targets and improve their ROI.
5. VIDEOS AND PODCASTS: THE KINGS OF CONTENT
According to a study by Cisco, 82% of online content will be video content by 2022. Whether it's in long format (YouTube or IG TV) or in stories, as a brand you should consider using the video format. On the other hand, content in podcast format also succeeds because it can be consumed while we do other daily activities.
6. INTEGRATING SOCIAL MEDIA AND CONTACT CENTERS
Multi-channel customer care and social media are beginning to be part of the customer care flow in Contact Centers, so Community Managers are responsible only for publishing and customer care is responsible for responding to customer feedback. Therefore, Websays is being integrated with ticketing tools (Zendesk, Salesforce…) to connect those mentions with the Contact Center, automatically selecting only the negative ones or those that meet certain patterns.
DO YOU WANT TO PROFESSIONALIZE YOUR CUSTOMER SERVICE IN SOCIAL MEDIA?
Let our team advise you for free! Request a free demo right below ??