Introducing a new concept to define a 360 experience between a brand and its clients thanks to Social Media and, above all, a real interest in listening to them.
Really listen to your customers
Don't force them to access your Customer Service channels.
Don't expect they remember your @brand_customer_service, they can simply use @brand, #brand or just brand !
=> Use Websays to listen to every mention on the entire Internet about you, no matter how.
Engage and respond wisely
Thanks to the Websays integration with Zendesk, you can assign a complaint or a review to a specific agent or department, in or out of your organisation.
Thanks to our Semantic Categorisation, tickets can be automatically assigned to:
the right person to respond
the right department to respond
A robot that automatically responds or even makes a phone call with a preset message
All-in, All-out
All inputs you can think off can be set into Websays.
All outputs your customer needs to chat through, Zendesk has it:
Email and phone of course
Social Networks
Whatsapp, Messenger, Telegram
Chat bots
And the history of every chat with your customer can be linked his profile in your CRM.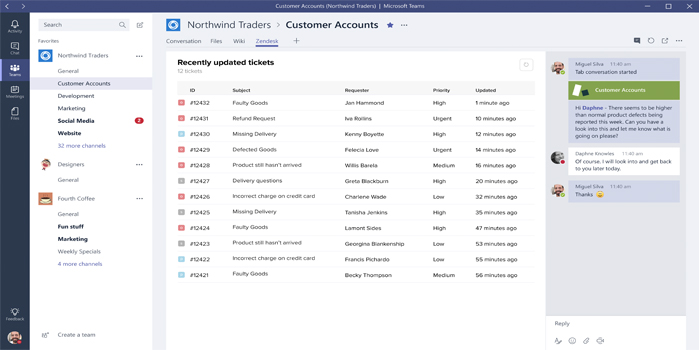 Improve your service, product or campaign based on analytics
Thanks to Websays Analytics, you can easily analyse what topics have more negative opinions overtime so your company can make smarter decisions on where to invest depending on the positive impact.
Thanks to Zendesk Analytics, you can also improve your Contact Center performance to improve your customer service experience.
Promote your improvement
By promoting the improvements and proving that you listen to your customers, you will show that your brand is closer to them and that you care!
Continue listening
By listening to the customers opinions about the improvements, you can continue to improve in this circle of customer experience.