Technology is taking an ever more important role in allowing hotels to reach their customers and improve their experience.
This summer, Radisson Blu hotels have released a new app, One Touch, which gives 24/7 access to a variety of hotels and other local services, including providing you with local running routes.
Hilton has taken its social media presence to the next level, with @hiltonsuggests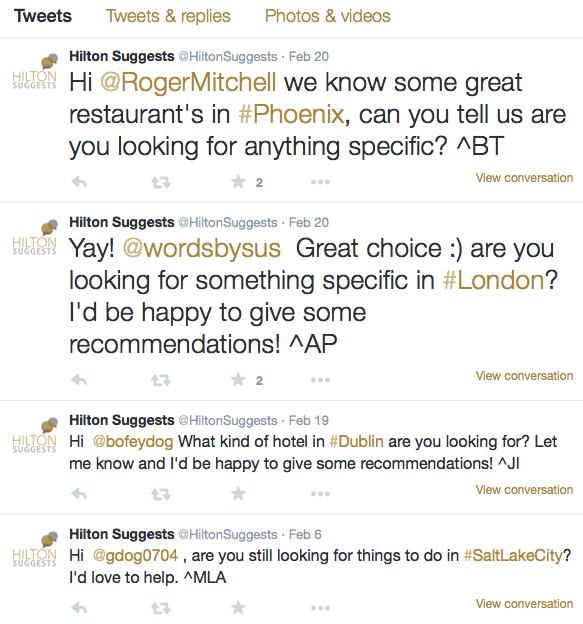 Hilton Suggests scans Twitter for travel related questions, which are then answered by Hilton Worldwide staff.
Other hotels are also getting in on that all important Instagram audience. Hotels across America are offering everything from free cake to money off in return for guests posting photos with the hotel's hashtags. Some even offer a free loan of a selfie stick to help you get the best shot!