Fast food giant Burger King released its own wine two weeks ago, which may sound like a sick joke, but actually isn't.
Whopper Wine will be exclusive to the Spanish market to celebrate 40 years of Spanish Burger King restaurants, and only 40 bottles will be available. Those interested have entered into a lottery to win a bottle of the Whopper Wine which, it is claimed, has been crafted to go perfectly with BK's signature Whopper.
The Whopper Wine has been aged in "flame grilled" barrels to mirror their meat, and will come in a fancy dan bottle, just in case owning wine made by Burger King somehow wasn't appealing enough.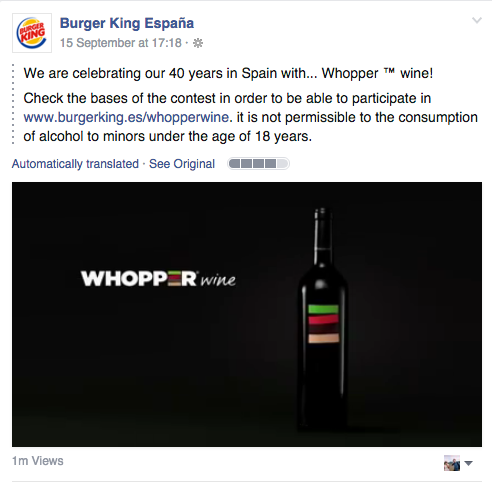 The announcement made a relatively small impact on social media considering the size of the Burger King brand, and despite the 1 million views of their Whopper Wine video. But, of the social impact in Spain, social media mentions outweighed news coverage by fifty times on the 6 October, when mentions of Whopper Wine reached their peak.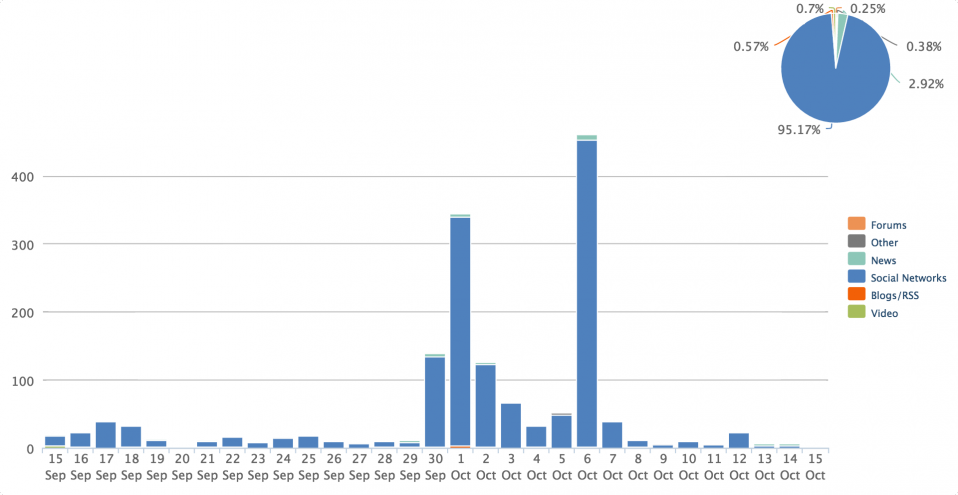 Again, this appears to not be a particularly effective launch on social media, as very few people engaged with the news with posts of their own; Whopper Wine was mentioned in just 462 clippings, despite having a reach of 24 million people on Twitter alone.
This isn't the first time BK have moved beyond their basic burgers and fries meal, earlier this year Japanese franchises released a Whopper perfume. God knows why, but there you are.