Learn about the four pillars of the Circular Experience (Listening, Engaging, Improving and Promoting) illustrated from the success story of the company Domino's Pizza.
Since its founding in 1960, Domino's Pizza has always offered the same pizza recipe and, although it was the fastest to deliver, according to a survey conducted by Brand Keys consumers ranked it as the worst tasting pizza in all of North America. On social networks, hateful comments about Domino's Pizza appeared.
So, with opinions of this kind on social media where consumers are clearly not satisfied with your product or service or have something to say about it….
How to apply the Circular Experience to improve your business?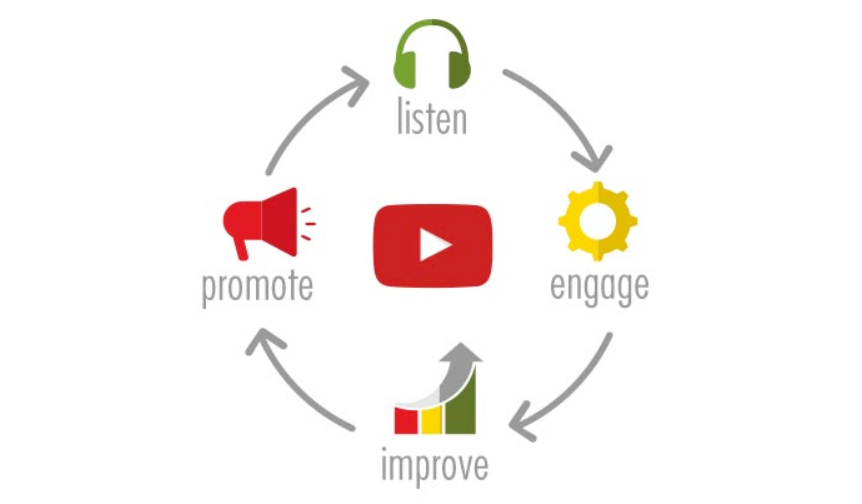 We will exemplify this from the success story of Domino's Pizza:
1. LISTEN
First of all, in these cases it is essential to listen to what consumers say about your brand, your products or your services to find out exactly what they are complaining about, what they need or what they would like to see changed. For this reason, investing in a good social media monitoring tool is essential to know the insights of consumers and, from there, to draw up a strategy to improve your business according to their needs.
If you are interested in seeing the social media monitoring tool of Websays in action, schedule a demo or request more information at sales@websays.com.
As we see in the case of Domino's, the company listened to its customers and learned that after almost 50 years of offering the same recipe, its customers felt that the pizzas lacked good taste. So, the company knew that there was a change coming.
2. ENGAGE
In order to engage users and go beyond simply responding to their comments, Domino's Pizza created a new website (http://pizzaturnaround.com) with a video in which Domino's employees themselves told the story of how they improved the pizza recipe by taking into account negative feedback from consumers on social media.
In addition, the site included a Twitter streaming that showed people's reactions to the new recipe (through the #newpizza hashtag).
3. IMPROVE
If we talk about improvement, as shown in the video of "The Pizza Turnaround", what was improved was exactly what consumers were asking for in their social media comments: a better recipe with higher quality ingredients.
4. PROMOTE
Finally, to promote these changes, through its social media Domino's encouraged consumers to try the new pizza and then talk about it on their profiles with the hashtag #newpizza. In addition, the brand contacted bloggers and influencers who had previously made negative comments about the flavor of the pizza and asked them to publicly comment on the new recipe.
Through this campaign of listening, engaging, improving and promoting, Domino's Pizza benefited from social media channels to turn a reputation crisis into a successful campaign. This success, in fact, was derived from really listening to what consumers were asking for and offering them exactly that, no less and no more.