What is Websays?
Websays is a software services company focused on web search, natural language processing and machine learning. With a mixed team of developers and data analysts, we meet our clients' needs for data intelligence to handle large volumes of unstructured data.
In order to structure this data, we categorise it by topics, analyse indicators such as sentiment and generate summaries and reports, all in real time using our control panel, the
Websays Dashboard
. The most intuitive and easy to use according to our customers, the most demanding and experienced in this field in which we are pioneers since 2010.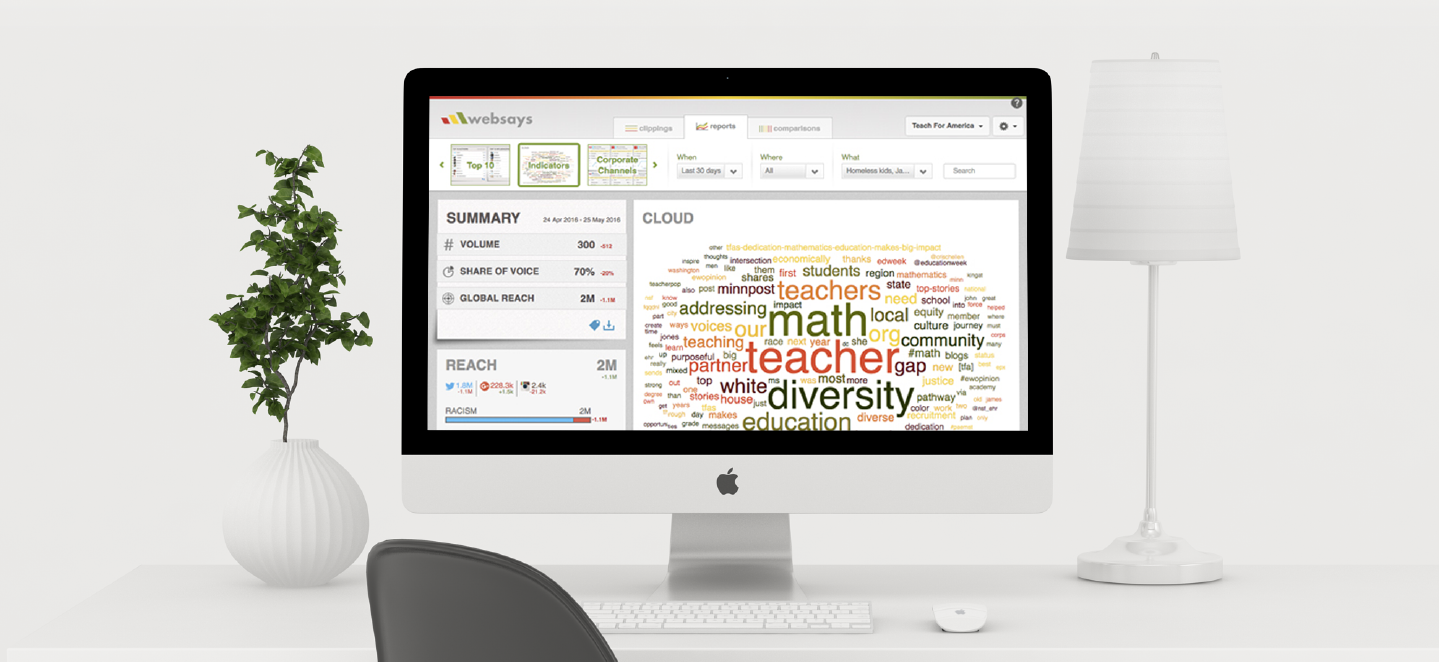 Delegate the management of Social Data to us and enjoy the following results without the need for analysts in your team:

Reputation reports

Digital Clipping

Opinion, market and competition reports

Influencers' identification
Election prediction
In addition, we do analyses based on your data. Use our dashboard to quickly and graphically analyze any data source in your company such as:
Satisfaction surveys
Focus groups or interviews results'
Customer History (CRM)
Incidents History (Help Desk)
Corporate Email
… and any set of texts you want to analyze either by importing them on time or by connecting to Web Service in real time.
And finally, use our connectors with Zendesk or WordPress to close the circle and manage the relationship with the customer and the publication of reports and contents.
For more information contact sales@websays.com or book a demo here: